WELCOME TO VOICE OF PLENTY!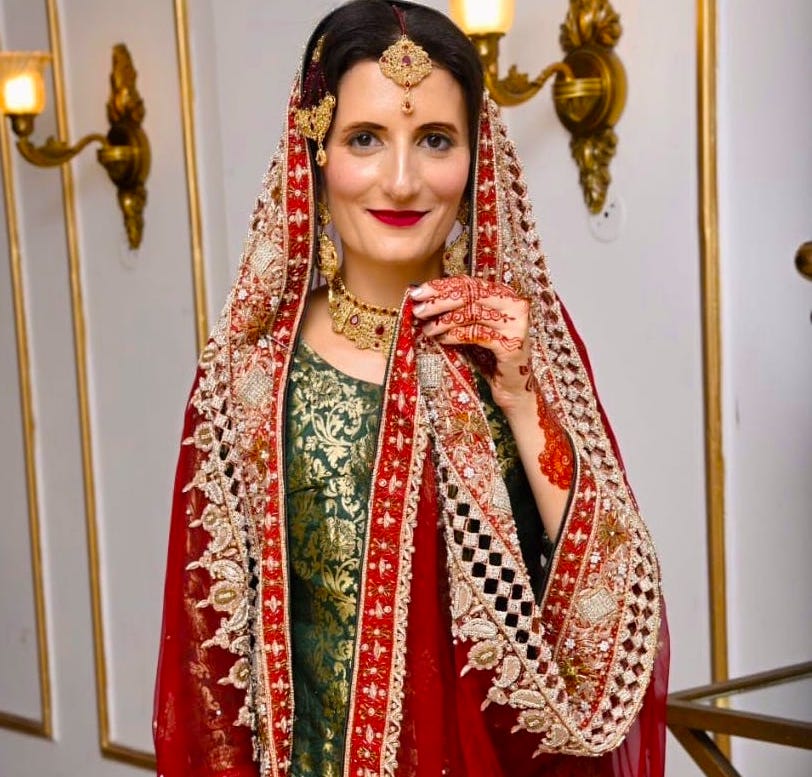 Giulia Maria is an Italian native, who is happiest inside wild nature, with an attitude for transformation.
To any means of communication she prefers silence, and she prefers singing to speaking.
Her family is half-Italian and half-Pakistani, after she got married with Rizwan Ali Taji, a fashion designer from Dubai.
She is the founder of Voice of Plenty, a project based on Yoga philosophy, for growing inner transformation and spiritual strenght while travelling.
Sought after as an expert in yoga, music and physics, she is an international soprano, voice and breathe coach, inspirational singer, world traveler.
Voice of Plenty is a project developed by Giulia Maria, that unify the power of travelling to Asia with the power of sound, for connecting with the original yoga.
You can travel with Giulia and her friends to Asia (Pakistan, Dubai, Nepal & Kyrgyzstan), while practising yoga and chant, developing your talent for life and resilience, meeting amazing new friends, who will share with you ancient wisdom from Veda, Islam, Sikhism, Sciamanism.
In our kali-yuga the word yoga has totally lost its sense, like the word philosphy, and we find ourselves to practise a kind of (yogic) gym or vinyasa, on a specific kind of (yogic) mat, with a specific kind of (yogic) clothes, drinking a specific kind of (yogic) tea. Aren't you tired of this, yet? What about Patañjali's yogaś citta vṛtti nirodhaḥ? 
YOGA CANNOT BE PRACTISED AND STUDIED ONLY IN A GYM, IN A UNIVERSITY, A SHALA OR IN A MONASTERY FOR ONE WEEK RETREAT: THIS IS THE TIME TO BRING YOGI & YOGINI BACK EVERYWHERE! 
YOGA PRACTISE GROWS AND BLOSSOMS IN EVERY BREATHE YOU MAKE! 
ASHTANGA YOGA
YOGA LECTURES
SINGING & VOCAL HARMONICS
DEATH STUDIES
QUANTUM PHYSICS
ASTROLOGY
WATER, VORTEX & SPIRAL OF LIFE
MATH AND SACRED GEOMETRY
CONTACT GIULIA FOR INDIVIDUAL SERVICE:
– Accompaniment to mourning: death as initiation
– Astrology Counseling
– Breathe and Voice Coaching
Giulia is a certified Yoga 500H teacher at the Mediterranean Yoga Federation. She is a professional Soprano, graduated in Opera Singing, Ancient, Renaissance and Baroque Music. She has a degree in Theoretical Physics, with Studies in Quantum Mechanics & Theories of Chaos.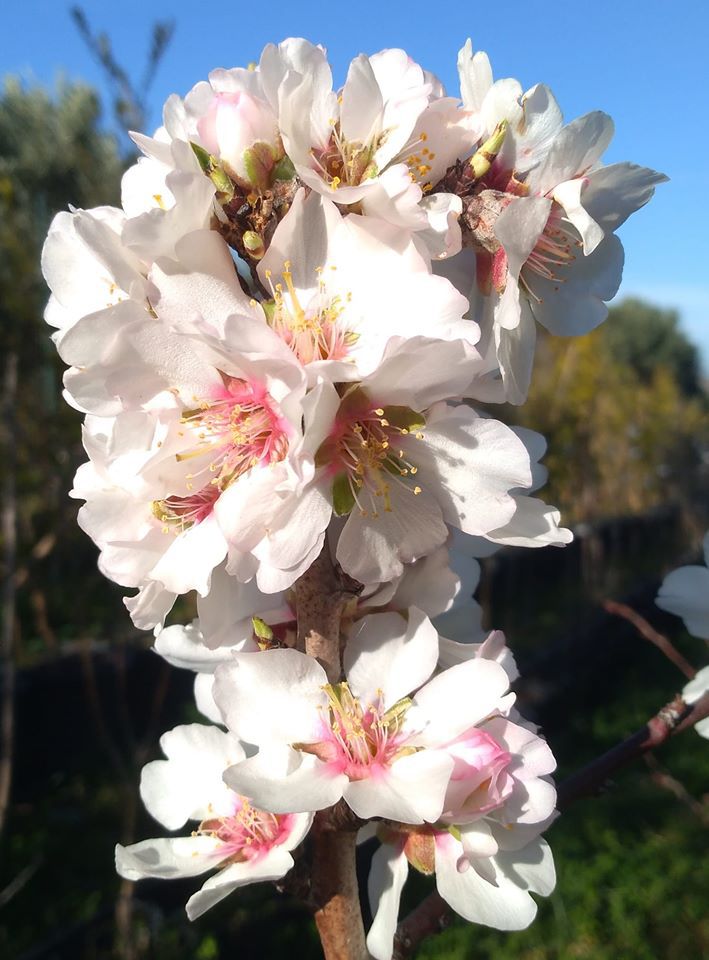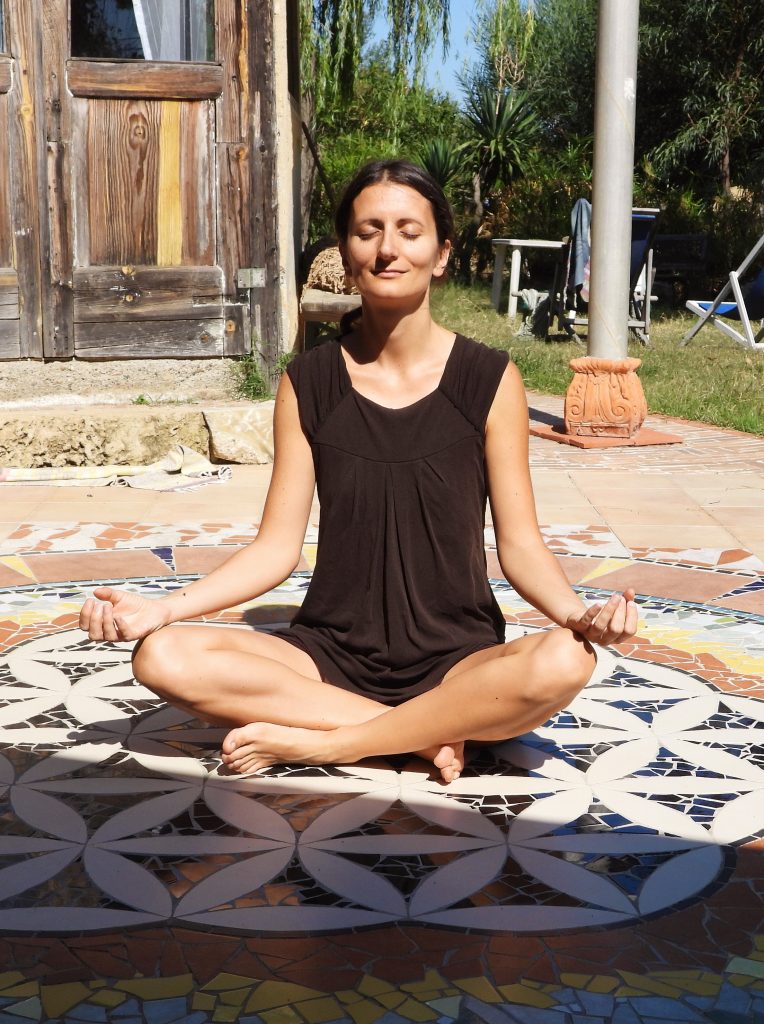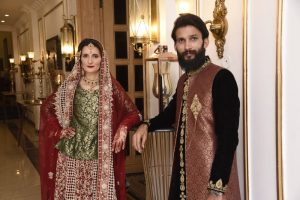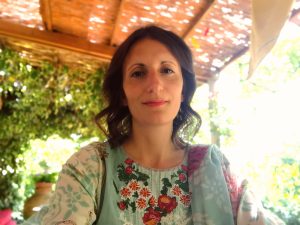 VOICE OF PLENTY BECAUSE…
Life is always expressed in an abundant and varied way, inside and outside of us, through experiences, emotions, suffering, pain, joy, defeat, victory: everything comes together, life is just like that. Be ready, be aware!

The structure of the world and nature is fractal (the most abundant mathematical object of all) and based on sacred geometry, and the mind can be frightened and can collapse, imagining the infinitely large and the infinitely small, outside and inside of us.

So wonderful and abundant are the experiences that each of us will meet along the path of life, to grow and understand, and each experiential circle will achieve its flower of personal life.

The letter G, the initial of my Italian name, Giulia, is also the shape of the spiral, but it is also the note G, it is also the treble clef: every part of the real is legible from multiple points sight, even defeat, even pain, even suffering, yes, it is possible! Just be creative and train yourself in abundance! We are the ones who create our life, our dreams, let's learn together!