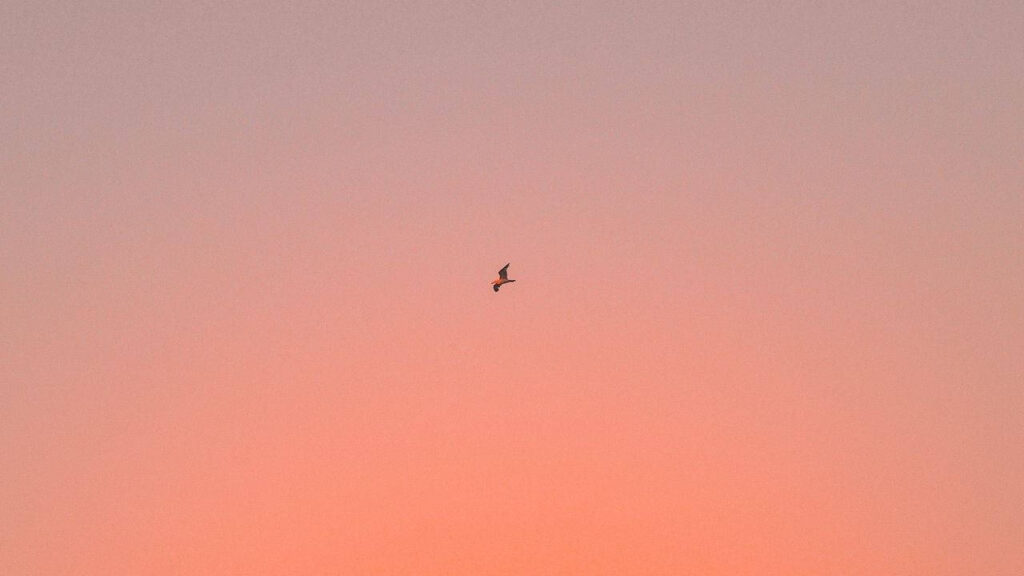 THE FOURTH AGREEMENT
I would like to explain what the 4th AGREEMENT, proposed in the Book of Don Miguel Ruiz, means: "Do not take anything personally".
Let's take a practical example from private life, because in my opinion it is always the simplest way to understand:
Suppose one day you are with people who start giving you very strong judgments (for example: "you play political games", "you are stuck in two shoes" "you are not capable of having your own opinion" "you are a manipulator " "you are weak" "you don't understand anything" "you should do this instead of that" "you have to stop to behaviour like this" and so on…), because you haven't taken the same position they have chosen (it can be towards a situation or a person), while instead they are they are very sure and trusting, they are 100% convinced of it, or again they are angry or resentful with somone or something, and they would like you to be angry like them too.
But you are not.
And a lot of judgments about your behavior are starting to pour in.
Maybe even open insults.
Has this ever happened to you?
Well, how can you react?
The way is NOT TO REACT, RATHER, BUT TO OBSERVE.
If we react we are still in karma, giving energy to the wheel, and the carousel will continue to turn dragging us up and down in emotions, conflicts, dissolutions, new conflicts, etc.
THE PROBLEM IS: how can I not react and hold back when I feel like punching that person, who in my opinion is totally stupid, lacking in human respect, ignorant, aggressive, etc. etc. ?
And I get crazy nervous?
IF I FEEL A HUGE ANGER GROWS INSIDE ME WOULD I PUNCH MOUNT EVEREST?
Meditation helps. A LOT.
FIRST OF ALL, STAY IN SILENCE. DO NOT RESPONDE ANYMORE.
AND I KNOW IT'S NOT EASY, BUT YOU CAN LEARN, SLOWLY, GRADUALLY.
TO SHUT UP. NOT TO REPLY.
SHUT UP IS WONDERFUL, IT WILL MAKE YOU DISCOVER WORLDS, WHOLE UNIVERSES.
AND YES, YOU WILL PLAY THE PART OF THE WEAK IN THE EYES OF OTHERS, BECAUSE THIS IS THE PROGRAM WE HAVE ALL RECEIVED: IF YOU DON'T REACT, YOU ARE WEAK.
IN REALITY AT THAT PRECISE MOMENT WE ARE SO STRONG, VERY STRONG.
WE FEEL IN THE SILENCE THE RIVER OF ENERGY FLOWING THROUGH US.
WE FEEL HOT, BURNING, TREMBLING.
IT IS OUR LIFE ENERGY.
But let's go ahead.
Then in the silence I begin to observe.
Not others, but MYSELF.
I begin to observe my thoughts and my body.
How they react. Where exactly do I feel the anger, because I get so annoyed.
And I start to change thoughts, asking myself: why does that person need to say these things? What drives him to harm others? To judge, to insult, to attack? To say such negative things? To create distance, distance, separation?
HE IS PUSHED BY THE SAME ENERGY THAT AT THIS MOMENT YOU FEEL INSIDE YOU, SO THAT YOU WOULD LIKE TO PULL A PUNCH IN HIS FACE AND A KICK IN HIS STOMACH.
It's the same: it's ANGER, it's FEAR, it's thinking that the other person is against me.
What fear?
AFRAID OF LOSING MONEY?
AFRAID OF BEING ALONE?
FEAR OF NOTHING?
….
And all this happens because we have lost sight of the most important need of Life, the essence of Life itself which is: TO ENTER INTO DEEP COMMUNION WITH ALL OTHER BEINGS, to enter into communication at a deeper level with the person which is in front of me.
DEEPLY CONNECTING WITH THE OTHER, WHICH IS A PART OF US, UNDERSTANDING HIM AND HER, INTEGRATE HIM, JOINING US IN THE ENERGY OF LOVE, THAT IS BEYOND ALL FEARS: THIS IS THE QUANTUM LEAP THAT AWAITS US.
Instead we feel that the other person is angry with us.
But is not. SO… Let's not take it personally!
We are not the cause of her anger. This is just our personality pushing us to think that we are the cause. We are a cue for what is inside that person to come out, but it is all their stuff only.
The other person is angry only with himself, with his personal misery, with his suffering ignorance, which prevents him from seeing and understanding. That prevents her from loving and be free.
And maybe at this point we can try to feel COMPASSION, at least a little bit.
And we're starting to take it less personally.
A PRACTICAL ADVICE
In the CLIMAX moment of (mine and others') anger, when I think: "but why do I have to stay here and get insulted? But who does this guy think he is? Now I'll show them that I can't be trampled on!" etc. etc. And I begin to feel like a doormat or a garbage bag for the emotions of others, feeling a strong sense of injustice, it is essential to remain in deep silence, and get away from the situation/person as soon as possible and immediately do something practical and physical.
I recommend SING or RUN or READ SOMETHING VERY COMIC or WATCH A SUPER COMIC VIDEO AND LAUGH A LOT.
Try not to punch the pillow or kick the grass. No need to destroy.
Personally, I sing, choosing a song that I love, that I like.
I usually sing: "LASCIA CH'IO PIANGA" by Handel, to try to identify myself with the condition of the soul imprisoned in its misery and suffering.
LASCIA CH'IO PIANGA
MIA CRUDA SORTE
E CHE SOSPIRI LA LIBERTA'
IL DUOLO INFRANGA
QUESTE RITORTE
DE' MIEI MARTIRI,
SOL PER PIETA'
Translation:
LET ME CRY
MY RAW LUCK
AND THAT YOU SHOULD SIGH FOR LIBERTY
MAY THE PAIN BREAKS
THESE INTRICATE ROPES
OF MY MARTYRS,
ONLY FOR MERCY
That energy must express itself immediately, before it does anything else, and the best way is to use it immediately. For this reason, singing is an excellent means. I turn it into a voice.
Also great to transform it into DANCE.
If you have colors you can paint, but avoid destroying the brush or tearing the paper, or paint only black or fiery red! Try not to be discounted and create something unusual from yourself.
And meanwhile think, think of that person, of all the possibilities and resources he has to understand and heal from his suffering, which is also our suffering.
And let her go.
A mind with a meditative attitude is a mind that lets go quickly.
Practice! You will see, that life will give you a lot of opportunities! 😉
NAMASTE
Giulia – Voice of Plenty